A few months ago, I took a vacation to the Caribbean with my husband. While doing my early packing, I realized that the new travel rules meant I would need to check my luggage instead of taking it on the plane with me as I usually do. (I have curly hair and without product, it's absolutely massive. The new rules don't allow me to carry styling gel on the plane.) I realized I needed a tote that was large enough to carry my travel essentials (like a pair of flat shoes and a pashmina if I get cold) and preferably with lots of exterior pockets so I could easily access my passport, travel itinerary and Blackberry. After shopping around, I found the perfect traveling tote in the Banana Republic Ashbury Four-Pocket Hobo....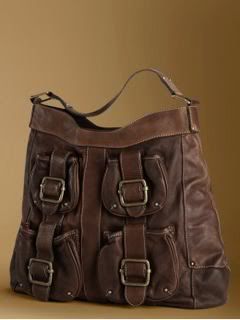 Except... The top had a single magnetic closure.




I am a suspicious New Yorker and my first thought when I see a magnetic closure on an open-topped handbag is that someone is going to reach into my purse and steal my wallet. Also, since I planned to use it for travel and would need to be able to dump it on the X-ray security conveyor belts, it would be very easy for important items to fall out of the top. This just wouldn't do. Except I loved everything else about the bag... I decided to do some research and see if any leather repair shops would be able to add a zipper closure to the purse. After doing an online search for leather repair shops in New York City, I found one that had good customer reviews, seemed reputable and would add the zipper for a reasonable cost. I was really happy with the work Superior Leather Restorers (133 Lexington Avenue at 29th Street) did with my purse.




The added zipper made the bag more secure and exactly what I needed for traveling. Leather restorers can make several types of changes and improvements to your handbags and luggage. They can restore the leather of an old bag, add feet, replace zippers, change closures and upgrade the lining. When you see a handbag that would be perfect if only one little change were made, don't be afraid to go with your instincts and find someone who can make it happen for you. It can mean the difference between a bag you'll love forever or just another purse in the back of your closet.