There are certain laws of fashion that must be respected and followed. Here is rule number 512 Part C Section 4:

"When you see three different celebrities/starlets wearing a similar style, it is officially a new trend."

A recent trend that I have noticed among the Hollywood elite is the proliferation of red shoes, especially when paired with a gray top or dress. Case in point:

Nicole Richie wears red shoes with a gray v-neck dress and black tights.


Ashlee Simpson pairs red heels with a gray strapless dress and bare legs.


Victoria Beckham wears her red sky-high heels with a black dress and matching black tights.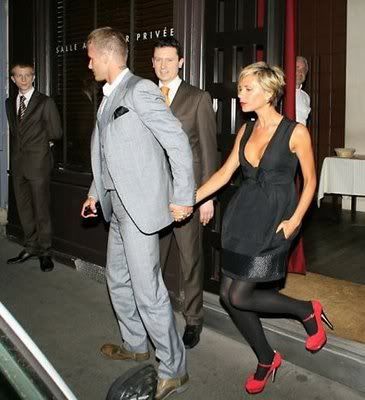 A bonus look: Lindsay Lohan dons red heels with black thigh-high tights and a gray sweatshirt for a photo shoot.


If you have an unlimited shoe budget, you can get the red Yves Saint Laurent Tribute Mary Janes (worn by Victoria Beckham and Lindsay Lohan above and selling for over $1,200 on Ebay) which are the current "it" shoes. If you weren't born with a trust fund, check out these more affordable options:

Steve Madden's Brytni for $99.95


Anne Klein Christa for $82.95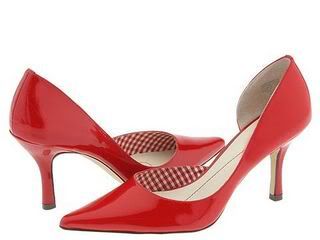 Dolce Vita Open Toe Buckle Flat $135