I will often come home with a new purchase and point out some obscure detail on it to my husband that makes me squeal with delight... while he gives me a blank stare. While small details in women's clothing and accessories often go over my husband's head, I'm a person who appreciates little design elements that in a mass-produced world make an item feel unique or evoke quality and artistry. Here are a few of my favorite details:

Covered buttons
Do you hear me squealing as I write this? I really have a thing for covered buttons over your garden variety, plastic uncovered ones. They feel very sophisticated and feminine in a Grace Kelly in a Hitchcock film way.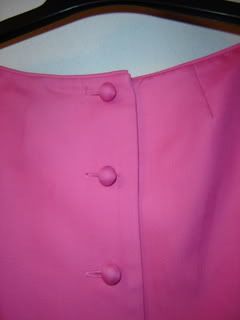 Handbags with feet
I'm sure I've said this before, but while I love my handbags, I also treat them very poorly. They get dumped on the floor in restaurants and bars... Hurled on the floor as I'm walking into my apartment after a stressful day at work... Or used as a battering ram on a crowded subway car. For this reason, bags with protective feet on the bottom are a must to keep me from scuffing the bottom portion of my purses.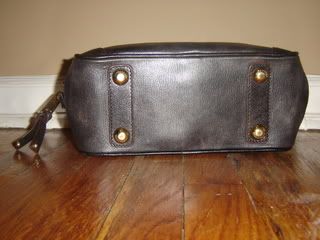 Dresses with lining
You can always tell the difference between poor quality and well-made dresses when you hold them up to the sunlight. If you can see through your dress, you have a problem. This is why I love dresses with built in lining. There are certain parts of my body that I don't want to share with the general public and I appreciate designers who use materials that allow a woman to have a little modesty.



Embroidery on boots
This may sound strange but I like detailing on boots a lot. These Charles David ones with the embroidered design down the side are always a conversation piece when I wear them. This kind of detail on a boot is unexpected and it looks fresh in a sea of black and brown Fall boots.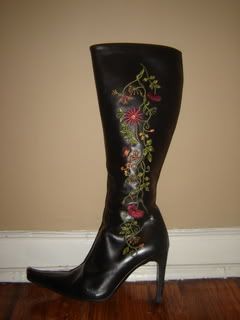 What are your favorite details??