The Metropolitan Museum of Art had its annual Costume Institute Gala on Monday. This is a star-studded fashion event and it allows celebrities to wear slightly more fashion-forward and experimental looks than what they might typically wear on the red carpet. Here are some of the more noteworthy looks of the evening.

Cameron Diaz


Cameron Diaz's dress was my absolute favorite. Her decision to pair aqua colored jewelry with that hot pink dress was unique and unexpected. Absolutely flawless!!!!

Jennifer Hudson


Gorgeous and classy. Nothing more needs to be said.

America Ferrera


She knows what looks good on her and how to work it.

Eva Mendes


I love her decision to wear a tea-length dress in a sea of floor length gowns. Although, the "sucking-lemons" pout is never attractive.

Lindsay Lohan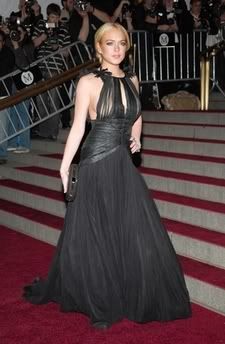 She's the queen of the Zoe-bots but I can't deny that her red carpet choices almost always hit the mark.

And speaking of hitting the mark, what the hell happened to Marc Jacobs?! (pictured with Winona Ryder) Back AWAY from the Mystic Tan....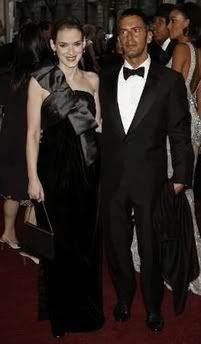 And putting the "costume" in Costume Institute Gala is Kirsten Dunst.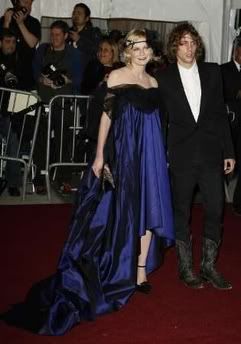 While I'm all for taking risks in fashion, I think a dress that makes you look like a pregnant 1920's flapper is never a good idea. Especially when your date is wearing leggings with cowboy boots. I'm confused and slightly horrified.

You can check out some more pictures from the red carpet here.