According to IMDB, Nia Long is turning 37 this year and stands a petite 5' 2". Yet, when you see Nia in photos, she always looks tall and impossibly youthful. She has a style all her own and the confidence to pull off a variety of looks. Here are some tips you can take from Nia's best outfits and incorporate into your own style.

Wear neautral colors that compliment your skin tone. Nia's floor length, peach-colored gown looks beautiful against her brown skin. It can take some trial and error, but finding the colors that work with your complexion can mean the difference between looking bright and fresh versus pale and withered. Neutral colors like peach, brown and tan compliment a variety of skin tones.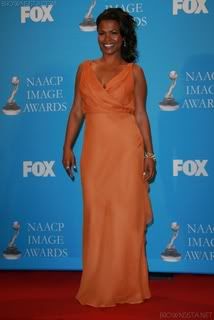 Show those knees! Teensy Nia Long knows the way to make herself look taller is to show some leg. Wearing a knee-length or shorter skirt instantly lengthens petite legs.


When in doubt, wear a little black dress. An L.B.D. is always an appropriate choice. Black works for both formal and casual occasions and always looks sexy. An added bonus is Nia knows the silhouettes that flatter her figure and goes for deep v-necks and spaghetti straps that show off her neck and shoulders.


Don't be afraid to take risks. A formal shorts jumpsuit? You're kidding, right? Nia has the personality and style to make it look fabulous. Don't be afraid to wear clothes that show your personal style. Isn't it wonderful when an outfit looks great on you and few other people could pull it off?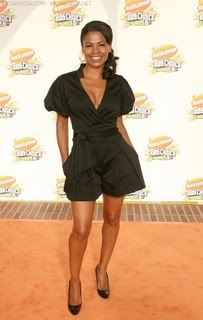 While Nia's outfits are fresh and fun, she always looks age appropriate. Take a cue from Nia and wear clothes that flatter your height and skin tone and reflect your unique style!